Neon VR is a first-person action-shooter game developed for virtual reality devices such as HTC Vive and Oculus Rift with adaption coming for single controller VR devices. In Neon VR, the player takes on the role of a space frontier expedition researcher, who's ship broke to pieces upon entering Neon's dangerous atmosphere. In order to escape the perils of planet Neon, the player needs to gather syphoned from the planet's materials to repair the shuttle and safely leave the planet.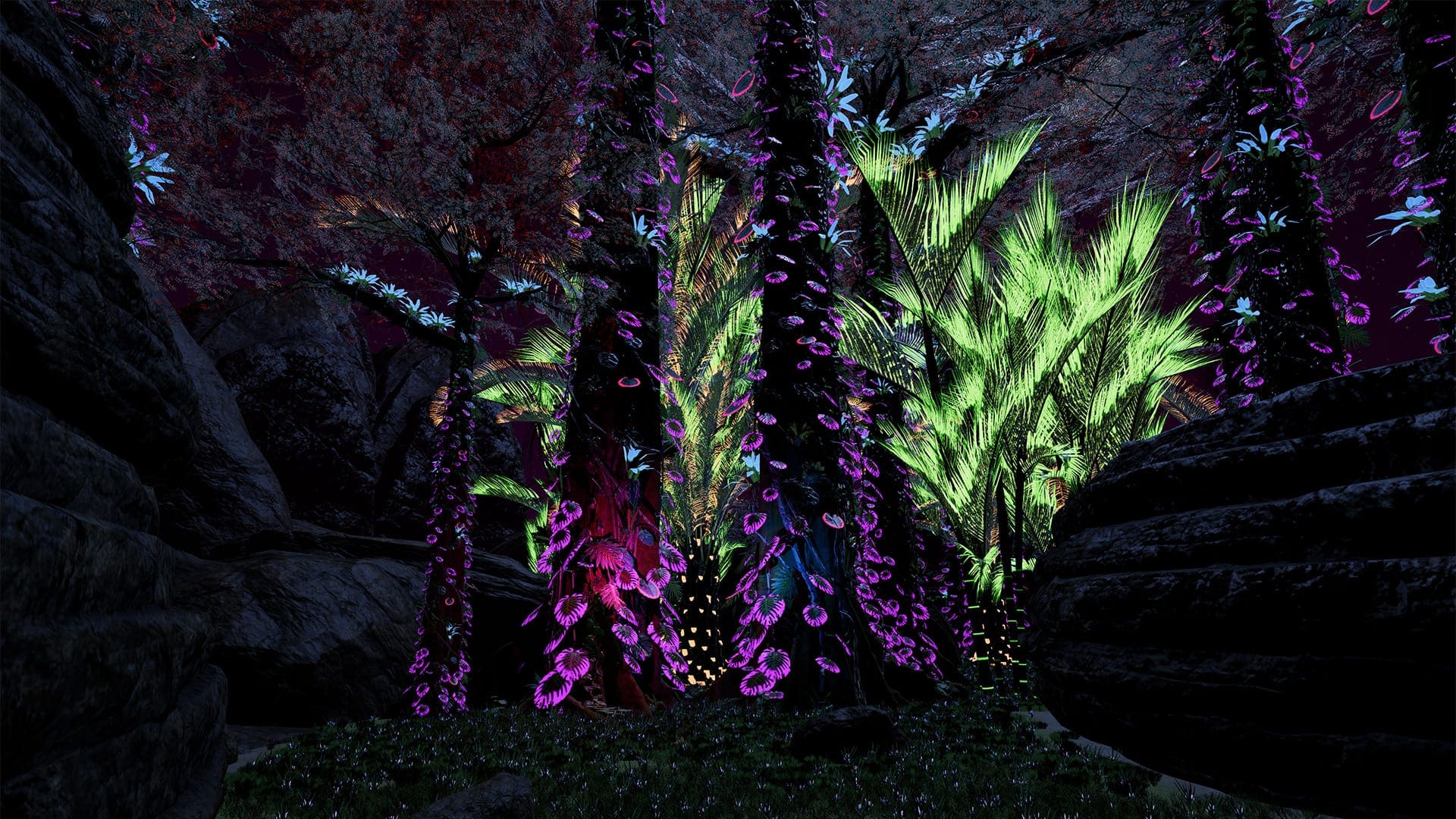 The game provides the player with our first campaign that currently consists of 8 missions with their individual objectives. In addition to the campaign, the player can play various game modes, which are currently being developed. One of them is the survival mode, where you must stay alive for as long as you can. Gameplay could be described as a fun advanced duck-hunt, where not only do you have to hit the creatures, but also use a shield and environment awareness to dodge the creatures' attack. Compare your results with other players on the online leaderboard.
This game is currently in its alfa version v0.52. You can follow us for updates on Twitter  / #neonvr
Neon VR is intended as a game for personal and group entertainment and for the arcades. You can play the game on the following platforms: HTC Vive, Occulus Rift and potentially Occulus Go.
Our short-term plans are to finish a 9th mission for the current survival campaign. Aside from that the upcoming planned upgrades will be further polish and balance of performance, gameplay, difficulty, controls, weapon selection and teleportation. In the coming months there will also be a great deal of updates to the visual presentation of Neon, with graphical update for both creature and environment assets and their respective animations.
Our Long-term plans include the addition of brand-new monsters, maps and environments. Of course we aren't stopping just there. We also aim to add new challenge modes for players to test their mettle against the dangers of Neon.
For now, welcome to Neon….
….can you survive the night?